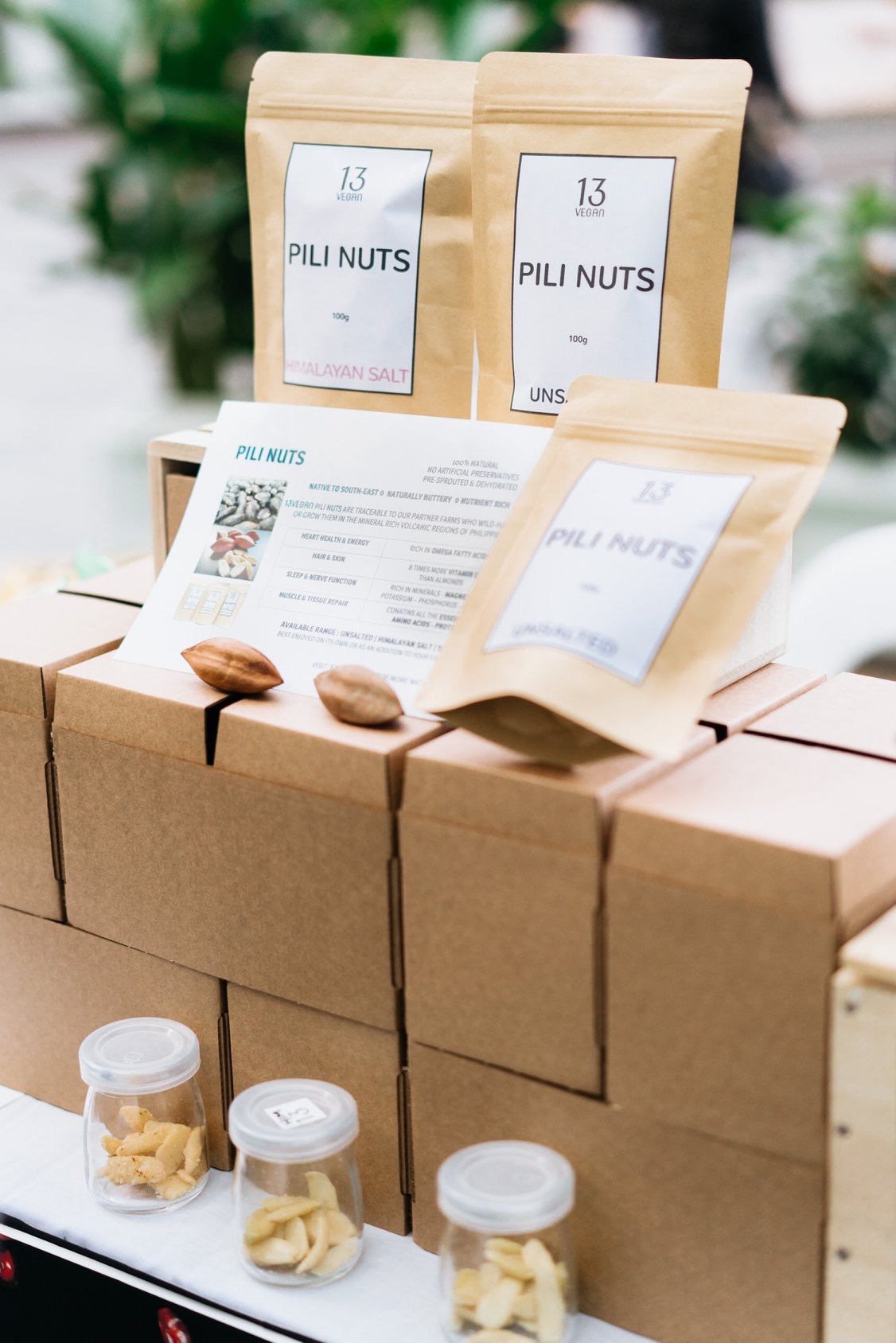 Pili Nuts 80grams
PILI NUTS - THE SOUTH-EAST ASIAN JEWEL
Keto & Paleo Friendly Snack
Indigenous to the Region - Seasonal in Nature
Pili Nuts are a Nutritional Powerhouse with a Buttery Taste
Grown in the Mineral Rich Volcanic soils of Philippines
Fresh fruit is sourced directly from farmers
Fully Traceable & Fairly Rewarded
Pre-Sprouted & Dehydrated at Low Temperatures to Retain its Nutrients & Enhance Digestibility
No Artificial Preservatives or Flavours
A delicious , nutrient dense nut with a uniquely crisp buttery soft texture. All natural with a light dusting of Himalayan Salt.

What are Pili Nuts?
13Vegan Pili nuts are the kernels of Canarium Ovatum (pili nut tree). This self sustaining tree grows in the wild and can withstand extreme stress in the form of heavy rains and typhoons to produce great tasting nutrient packed nuts. Native to the region, it is the ideal nut for consumption in South East Asia.

Process
The 13Vegan Pili nut journey: Whole fresh Pili fruits (drupe) are picked up by our partner producers directly from farmers to ensure they are rewarded with a fair price and that only the highest quality product is selected for processing. The fresh fruit is de-pulped, shell cracked and kernels soaked to activate the nuts and make nutrients more readily available. They are then slowly dehydrated to minimize the loss of essential minerals and vitamins to heat. All of this is done as close as possible to where they are harvested to ensure the highest quality product and also to support the local economy in Philippines.

Uses
Pili Nuts are delicious on its own, in smoothies, ice creams, pastries and cereals. Scatter the nuts over a salad or add them to your favourite rice/ noodle recipes for an added crunch.